FREDAlert! August 11, 2011
|
author/source:
Fred Meissner, CMT

FREDAlert!
Volume 3, Issue 3

August 11, 2011
We have had a number of questions we will answer in this alert.


FIRST:
We are not giving up on a market rally from here to 1200 to 1235. Wednesday was an inside day (a higher low and lower high than the previous day), and this is often a sign of a trend change. What is interesting from an academic perspective is that it MIGHT be a double inside day if night trading from two days ago is included – which was a question – but generally we do not include the night session in our work. In any event, we had an inside day today, so we have at least one.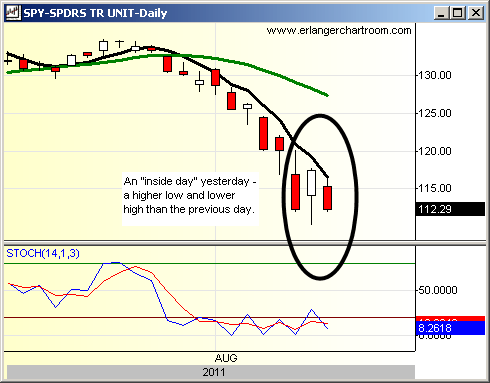 What this means is that if the high of August 10 is exceeded the next target is the high of August 9, then 1200 to 1234.
Should the 1090 area be exceeded on the downside, there would be risk of this move continuing down to the 1000 area on the SPX
. Obviously this is a difficult market, and one that has fallen more quickly than we expected –
but this area represents the best place to mount a rally we have seen since the decline began. Note this should start immediately, with the set-up we have, should this rally not start by next Monday, the chances of taking out the lows increase.

SECOND:
We want to comment on TLT as we did not do so in the midweek. We wanted to see one more trading day. So far, we have been wrong on TLT. It is right at 110 – area resistance, and substantially above our 100 sell point. Accumulation models do not support these price levels on TLT but do support the levels on LQD. We would use LQD for bond investments, and realize that if TLT starts to fall here a test of the 100 area or lower is possible, and more quick than most think is likely. We are concerned that a very sharp drop could be in the cards.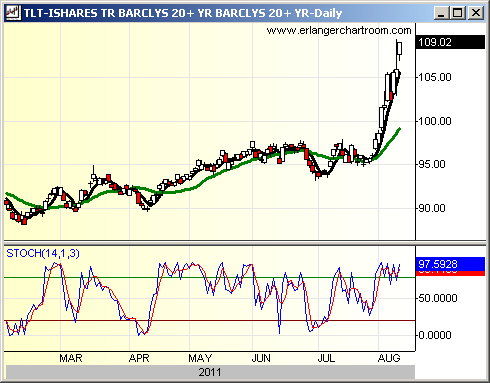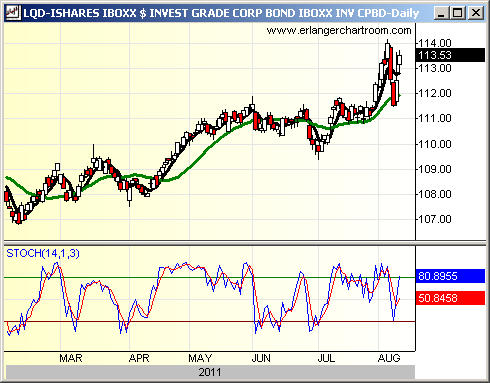 THIRD:
Gold and GLD. Our new 12 month target is a bit closer than the last one: 1892/oz on the nearby Comex contract, or 189 on GLD. We note that margin requirements on gold have been raised, and that once these start being raised a sharp down-move is coming. On the plus side, gold is outperforming silver, suggesting the long-term uptrend is intact. We have gone to an underweight on metals, suggesting recycling money in PSAU or gold stocks.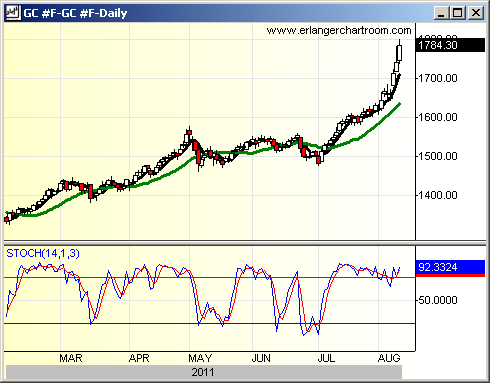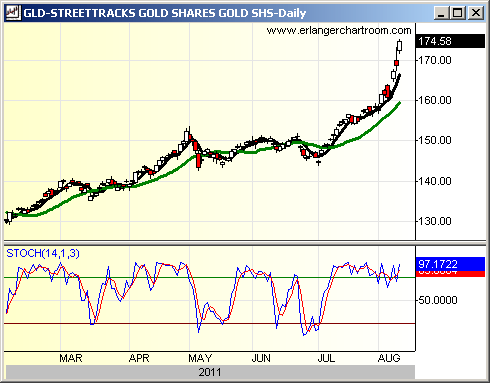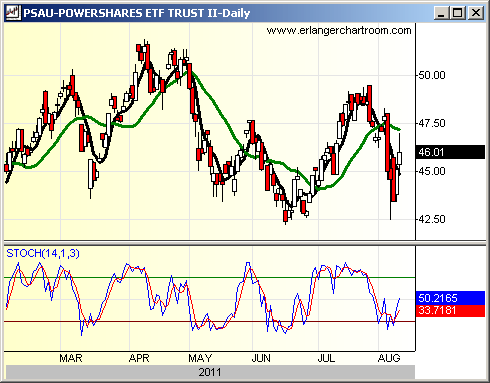 FOURTH:
Sentiment. Put/call numbers are looking better but, surprisingly Investors Intelligence % bears has dropped rather than risen. This is a strong negative and suggests lower prices in store, but I believe after a rally.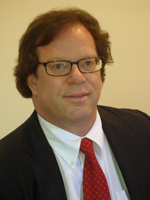 Who is Fred Meissner, CMT?
Listen here:
The FRED Report is not authorized, endorsed, or affiliated with the Federal Reserve of St Louis and its FRED Economic Data.