The Fred Report - Mid Week Update November 1, 2023

The FRED Report – Financial Research, Education & Data
Mid Week Update
Volume 15, Issue 78
November 1, 2023
Download PDF Version here
Update of Market View
As we discussed in the weekly, we are looking at the possibility of a stock market bottom this week, and it looks as if the 410-area support on SPY has held and we should see more upside. Ultimately, we are looking for the 450-area but it could be choppy. We expect this to be up into Thanksgiving at least, and ultimately into the end of November. The 423-area on SPY, and the 357-area on QQQ are the next resistance. We liked the trading Tuesday, with a down open, and an up close, and back and forth trading through the day's range.

TLT is in a range from 83 to 85, quite narrow. A move above 85 targets 87, then 90. Keep watching the interest rate indexes. Bonds, although they do not have the upside potential of stocks, also have probably bottomed.
Other Points of Interest
Japan is interesting here, as the Yen has started another leg down. This decline could target the mid to low 50's. It looks more and more like the Japanese Government has embarked on a policy to reduce the value of the Yen.
During the Bank of Japan latest interest rate announcement on Tuesday, they took the ceiling off on bonds and decided to let interest rates float freely, a big change.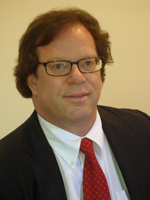 Who is Fred Meissner, CMT?
Listen here:
The FRED Report is not authorized, endorsed, or affiliated with the Federal Reserve of St Louis and its FRED Economic Data.