The Fred Report - Mid Week Update October 25, 2023

The FRED Report – Financial Research, Education & Data
Mid Week Update
Volume 15, Issue 76
October 25, 2023
Download PDF Version here
Update of Market View
We have been looking for a yearend rally from a double bottom in the 420-area and we believe that has started and should last through the end of 2023. However, it should not be a straight-line move – it likely will be choppy. Will the market broaden out – that is the question?

We think it should, as we also believe interest rates have peaked and should decline, or at least stabilize. How to invest in this move? Aside from high relative strength names within 15% of their highs, as we discussed on last Thursday's call, we have a quick ETF solution for you to use.

First, we would use RSP (Invesco® Equal Weight S&P 500), as that would benefit if the market broadens out. Second would be XLG (Invesco® S&P 500 Top 50 ETF) – which will benefit if large caps only move. We will show charts of these below. Notice that RSP is near 52-week lows, while XLG is within 15% of its highs. We show daily and weekly charts, below. Note that weekly stochastics are down, but XLG is stronger.
Other Points of Interest
We take a quick look at PCEF (Invesco® CEF Income Portfolio ETF). This is an ETF of closed end funds. It has tested the 16-area and had an outside day positive reversal. In addition, it has an 11% yield. If we are correct on bonds, then this should enjoy a rally into yearend. Daily and weekly stochastics are oversold and not yet in buy mode, lagging TLT by a bit. This is an interesting play and we would try it here at these levels.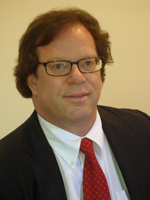 Who is Fred Meissner, CMT?
Listen here:
The FRED Report is not authorized, endorsed, or affiliated with the Federal Reserve of St Louis and its FRED Economic Data.