The Fred Report - Special Research - Currency Report
|
author/source:
Fred Meissner, CMT

This has been an interesting report to write, because of the position of the European currencies. All of these are oversold enough to rally, which would tend to confirm the indications given by the Swiss Franc that we wrote about in our "year ahead" piece in the Monthly Review for January 2012. Even the FXE could rally from this area, although we would expect the positive relative performance we see in FXF and FXS to continue.
The "commodity economy" currencies we follow, FXA, FXC and FXRU are a mixed picture, as Canada and Australia are in uptrends and should rally, while Russia is range bound. This suggests the worldwide growth rate should remain constant, or even pick up.
Japan should rally along with Europe, but the rally may be weaker and complete a topping formation in the 130 area on FXY. The Japanese are intervening against the Yen as it has been too strong for their liking. China has limited history and is inconclusive.
Full Report HERE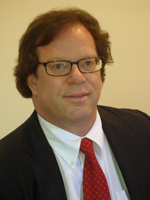 Who is Fred Meissner, CMT?
Listen here:
The FRED Report is not authorized, endorsed, or affiliated with the Federal Reserve of St Louis and its FRED Economic Data.