The Fred Report - Special Research - Currency Report July 2016
|
author/source:
Fred Meissner, CMT

In our first report, back in 2012, we looked for a rally in the European currencies, and this occurred, with an advance into 2014 or so. The dollar then gained strength in 2015, and is now in a consolidation. It has become oversold within that consolidation and started to rally toward the top end of the range and might break out to the upside.
The "commodity economy" currencies we follow, FXA and FXC are in interesting positions. FXC is building a Head and Shoulders bottom and could break out to the upside, while Australia looks less strong. This suggests continued strength in the US vs. Asia.
Full Report HERE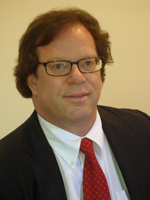 Who is Fred Meissner, CMT?
Listen here:
The FRED Report is not authorized, endorsed, or affiliated with the Federal Reserve of St Louis and its FRED Economic Data.