Model Portfolios
We introduce model portfolios to The FRED Report. These portfolios will only be available to clients of our Conference Call level. So if you have been thinking about upgrading, this is the perfect time to do so.
We have looked at various ways to do portfolios, as there are some challenges. We will discuss these challenges and the portfolios we provide. Long-time subscribers will no doubt remember that we had an aggressive trading component to The FRED Report. We had this because clients at that time were evenly mixed between retail investors, floor traders, and financial advisor teams. As time has passed, financial advisor teams have become far and away the biggest group of clients we have, and they have expressed interest in models they can implement in whole or in part. So, we have decided on some offerings in this area to round out what we are doing. Rest assured that our primary emphasis will continue to be high quality market analysis and we will continue to help advisors on an individual basis as needed!
The first, and biggest, challenge has been dealing with recommended stock lists from many firms. It does subscribers little good if we recommend stocks they are not allowed to buy. So, we will be working primarily with ETFs. Such an approach allows one to be in the correct neighborhood and then pick the right house in accordance with a firm's guidelines. The second challenge, or concern, has been the level of activity. The biggest hurdle we have had in our capacity as "Portfolio Strategist" at various firms, is that most firm portfolios were not tactical enough due to firm policy, so these portfolios will be a bit more tactical than most offerings as we are unrestricted.
A key point is that most of these models will be "Objectives Based". By this we mean that each portfolio will have an objective, and meeting that objective is more important to us than straight market out performance. We welcome input from you all – if there is anything you would like to see, let us know!

Please see performance: click here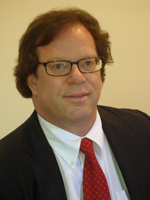 Who is Fred Meissner, CMT?
Listen here:
The FRED Report is not authorized, endorsed, or affiliated with the Federal Reserve of St Louis and its FRED Economic Data.