The Fred Report - Special Research - Long Term Capital Gains
|
author/source:
Fred Meissner, CMT

Research Piece: The Fallacy of Long Term Capital Gains By Lou Scinto and Fred Meissner, CMT
With higher tax rates a reality, one of the potential traps for investors could be the desire to wait for long-term gains as opposed to short-term gains. We understand and appreciate this (what investor wants to pay higher taxes?), but the real question should be how much money the client actually receives, net of taxes, after a sale.

For full report - CLICK HERE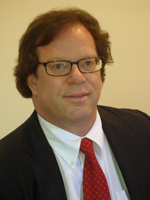 Who is Fred Meissner, CMT?
Listen here:
The FRED Report is not authorized, endorsed, or affiliated with the Federal Reserve of St Louis and its FRED Economic Data.