The Fred Report - Special Research - Tax Loss Bounce Review
|
author/source:
Fred Meissner, CMT

The following report shows the results of the two Tax Loss Bounce lists we have published since the start of the FRED Report 3 years ago. The basic idea of the Tax Loss Bounce list is to take advantage of the January Effect – a market phenomenon that occurs because people sell stocks with losses at yearend, that then rally back sharply in the new year.
Over time, we have found that the best time to buy such stocks is in the last two weeks of December. There are two ways to do this, which explains some of the difference in each year's list. The first is to simply buy the stocks in the last two weeks of the year. This is what we did with the 2011 list. The second is to stagger the buys: buying ½ positions in the second week of December, and then buying the other half the last week of December. We suggested this for the 2012 list, as we thought the market could decline into the end of 2012 and then rally. The resulting report shows both of these lists, and is tabulated accordingly.
We published this list in 2011 and it was quite short. However it also was popular enough that the second list was broader and had more names. These stocks are intended for advisors to use in their own accounts, or for aggressive clients. They are designed to be trading vehicles and not long-term attractive buys for a portfolio. However, we will continue to publish the list, with these caveats, for subscribers enjoyment.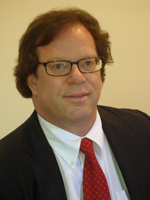 Who is Fred Meissner, CMT?
Listen here:
The FRED Report is not authorized, endorsed, or affiliated with the Federal Reserve of St Louis and its FRED Economic Data.