The Fred Report - Conference Call March 27, 2014
|
author/source:
Fred Meissner, CMT

Playback Conference Call:

Listen now

:

Download mp3 for future use on an iPod: here
Dial-in for playback on the commute home: Playback Dial-in Number: 1-702-589-8203 Playback Access Code: 261533#

Stocks of Interest Chartbook -

download here



Layout: Daily chart is on the left and goes back about 5 months of data and the Weekly chart is on the right going back over two years. The date label is contained on the axis just below the actual chart and above the Stochastics indicator.

Note: Still trying to figure out a way to create a table of contents so you can quickly go to the page. Also, the notes on the right of the chart will also have historical notes. The post on the top is the most current comments and there will be a designation to the right of the note which displays how old the note is in days. Example: 34d is a note written 32 calendar days ago.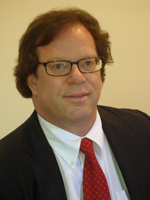 Who is Fred Meissner, CMT?
Listen here:
The FRED Report is not authorized, endorsed, or affiliated with the Federal Reserve of St Louis and its FRED Economic Data.