The Fred Report - Special Research - Comprehensive Life Settlement Solutions

We featured Jerry Dickman on our call. Jerry talked about Life Settlement Solutions, an area of insurance that I was not aware of. Jerry has spent most of his career in the insurance industry helping Financial Advisors with their clients. His partner, Art Scevola and he have a website for more information (CLICK HERE), and we also link to our article in the last monthly for a complete discussion of what they offer (CLICK HERE). Jerry is unique, as while most "insurance people" try to get people to buy insurance – his business consists of getting people to sell insurance. Remember that, when you listen to him – he can help clients that need to raise cash to meet obligations do so without selling their portfolio holdings.
We realize "insurance" is beyond our purview here at The FRED Report, but this is interesting stuff that may be able to help your clients.
Life Settlement Solutions with Jerry Dickman Recording:
Listen now:
Download mp3 for future use on a mobile device or tablet: here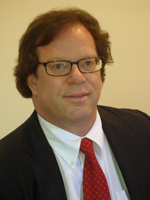 Who is Fred Meissner, CMT?
Listen here:
The FRED Report is not authorized, endorsed, or affiliated with the Federal Reserve of St Louis and its FRED Economic Data.