You have logged out
The FRED Report provides his clients the guidance they need to make sound investment decisions and successfully navigate the markets.
Fred Meissner, CMT has a faithful following collected through the years practicing Technical Market Analysis since 1983 and from his work in the research departments of Merrill Lynch and Robinson-Humphrey/Smith Barney. Fred was past President of the The Chartered Market Technician Association (CMT).
For a 30 Day Trial (no credit card required):
Weekly Market Updates via the Monday Newsletter and Mid-Week Update.
Thursday Chartbook - Commentary on requested ticker symbols.
Weekly Q&A Conference call. Listen in as Fred gives an update on current conditions and opens up the call to specific questions on the macro environment to individual stock requests.
Click 'Sign Up' and enter in promocode '30Day'.
FRED's Academy of Certified Portfolio Managers Presentation - Friday September 15th 2023 - Click Here
What is Fred saying now?
September 2023: Conference Call:
Sample Weekly Investment Newsletter: click on report to view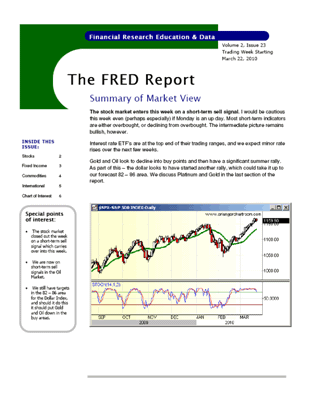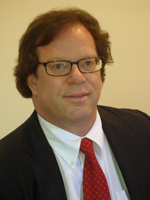 Who is Fred Meissner, CMT?
Listen here:
The FRED Report is not authorized, endorsed, or affiliated with the Federal Reserve of St Louis and its FRED Economic Data.